We also have an interview with A. G. Riddle!
This book will be published on November 2nd, 2021.
Maybe you have seen the 1997 movie The Cube. If so, something in this book will sound a little familiar to you. In the movie, 7 people awake in a cube shaped maze with deadly traps. This time around, we get a bunch of people in an underground research facility. And no obvious traps. But not less deadly. Only we don't start at this point like the movie.
Instead, we start into a world of tomorrow that seems to be a bright world at first glance – AIs being utilized the right way, robots relieving mankind from the most dangerous activities (like firefighting). It looks to be a promising world!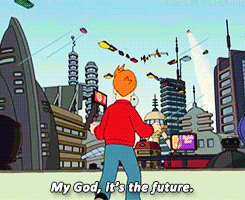 And then, of course, everything goes south. Looks can be deceiving. It's true in everyday's life, and it is especially true in the world of the extinction trials. Before we reach them, though, we get a good look at our two main heroes. Immediately likeable characters are a boon for every story, but especially for stories of dystopian suffering that want you to suffer alongside their characters.
When the real part of the trials begin, our two protagonists will be joined by a bunch of other characters. Those are as much of an enigma to the heroes as to us, and soon everything starts to look like a (deadly) game. A game that begs the question – who can you trust?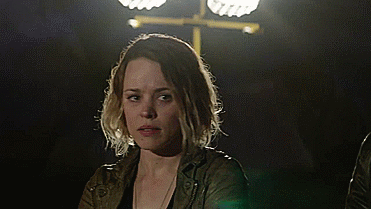 There is some mistrust here, and as stories of prior members of the Extinction Trials emerge, those are given more substance.
The world is intriguing (and there is far more than meets the eye), everything after The Change is shrouded in mystery, characters are relatable as well as likeable. So how about pace?
I think it's done just right. It starts with a good pace, followed by a build up that will have you turning page after page without even realizing it. Scene changings between characters feel natural and happen at moments that are dramaturgical right, further increasing the action and the pace. I love it when an author thinks about where their scene changes should be, and it just feels good here.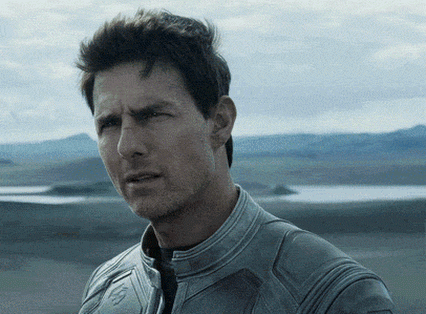 I've talked about The Cube at the start, and while our group is not in a maze filled with deadly traps, their situation is similar: They are – kind of – trapped in a small underground research facility (with failing power), fighting for their survival and totally unaware of any details – where they are, how they got there, how long they've been there, what happened in the meantime. The only person who could shed some light unto those questions suffers from partial memory loss.
Speaking about memory: There are also philosophical ideas and concepts spread throughout the book. How do our memories of the past shape or future? If our memories could be altered, what would that mean for us?
Besides some of these questions, our heroes are also facing riddles (the author lives up to his name) they have to solve with the breadcrumbs of clues they have been given. And it soon becomes clear they make an excellent pair.
There are some psychological things here coming into play, what with all the mistrust going around. And – not too surprising – we find some philosophy at the core of the story. And at the very heart the conclusion that mankind itself is it's greatest adversary. Homo homini lupus, as Thomas Hobbes wrote (or lupus est homo homini in the original words by Plautus).
I also had a feeling that A. G. Riddle was, at least in parts, taking a bow to George Orwell. Because if you reach a certain point in the story, you can't help but notice the 1984 vibes.
And then there's the final twist. I'm not telling you anything, but it did not come totally unexpected. And the prologue was rounding up everything in a very satisfactory way.
---
When all is said and done, this is an excellent book! I rate it 4.5 out of 5 (rounded up to 5 on sites that don't support half stars).
The half star reduction is because there are some minor inconsistencies here. Like (sorry, minor spoiler) – where does Bryce's (severed) thump come from that Maya is suddenly wielding? I would have thought the thump walked out of the airlock together with the rest of Bryce. And where did the flashlights everyone is brandishing come from? I know these are really minor details, but since the whole story is so gripping, it's actually something that registers with me, disturbing my immersion into the story.
There are also some other things that seem to be slightly off for me, and I can't tell you about without spoilering too much. But that's really criticism on an absurd high level.
Disclaimer: I've received a free Advanced Reader's Copy and are leaving this review voluntarily.