How can you lose when you don't stop fighting?

Tibo's mantra
Bullies. Everyone hates them (I bet they even hate themselves, which, frankly, would explain a lot). But being a teenager at a school means you eventually end up knowing at least one of them.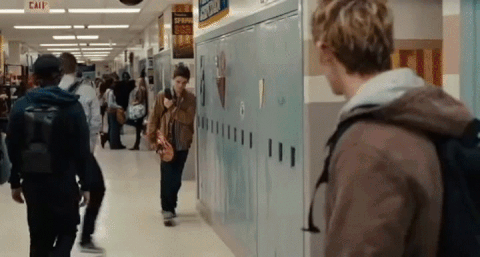 This novella is a coming of age story about people who have to deal with bullies. And people who find a way to finally do something about it, to stand up against their tormentors. By the way of pro wrestling.
Ultimately, this story is not really about wrestling, or even a revenge fantasy against bullies. It's about how we need to accept ourselves, and stop accepting the assigned role of being a victim. It's about standing up for what we believe in.
They can laugh at us all they want. But it won't hurt us unless we let them.

more sage advise from Tibo
Okay, and wrestling. Because you actually will learn some surprising (and true) stuff about professional wrestling over the concourse of this novella. Like, what is a heel, and why would someone like to be one? I have the distinct feeling that Thibault knows what he's writing about.
We follow our hero Tibo, who starts at a new school and immediately ends up breaking a fight between three bullies and their designated victim. The story is told with Tibo being the first person narrator, which brings the reader emotionally close to him. And after the intro, you know Tibo has a very good reason for standing up against the tormentors – he was a victim himself not so long ago, but he swore himself he would change. And this change is the journey he and his new friend Stefan embark upon during the tale before us.
Actually, the text has an autobiographical feeling to it. It is said that one should write about something that one knows, and combine that with the first person narrator and the fact that this narrator is named Tibo – which is how Thibault, the author's name, is pronounced – and you end up feeling that we're reading someone's life story here (part of it, at least). And like I already said, the author knows his stuff about wrestling.
Which makes me wonder how old Thibault is – I was honestly surprised by the Monty Python reference from our hero, but that's just a side note. And it seems Tibo has a surprising hobby besides wrestling – licking pigs. (That might just be a common phrase in Belgium, where this story takes place; afaik that phrase is used in english to indicate that a cold is on it's way. But Tibo uses this expression so often it gut stuck in my brain. Lick a pig!)
As you would expect, there is also a girl in this story. She's the daughter of the wrestling coach, and I'm not going to spoiler you, but she's got some moves!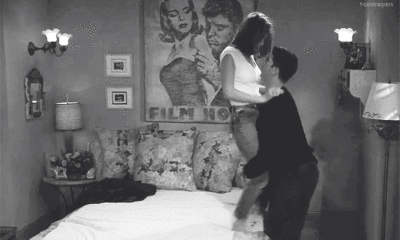 Don't worry, this story is safe for youngsters to read. Nothing untoward is happening. No red flags, neither on the violence nor on the romance. (I'm mentioning this because I've been told this information is sought after by parents checking YA novels before they're handing the books to their kids.)
But we need to talk about the plot, and originality. We have a wrestling coach that seems to be a tough guy, and two easy victims for bullies who are tormented at their school. You might think that the introduction of wrestling turns this story into something unique – but if you forget about the sidekick of our narrator for a moment and substitute wrestling with karate, you end up with something that starts to look like karate kid. With added pig licking.
But then again, it's a story about bullies and standing up to them, so what would you expect? And the moment Tibo loses his cool and enacts some revenge goes to prove that standing up for yourself sometimes mean going against the rules of society. It's like a revenge teenage fantasy come true (within certain limits), and therefore feels like a catharsis to every reader who had been bullied before.
And once again, when you're getting to the big, career defining fight, it becomes obviously clear that Thibault knows his craft – both, actually, writing and wrestling. I think never before has a novel grapped me this hard with wrestling. It's way better than watching it on television, to be honest. The suspense! This big fight scene really makes the tale fly, and makes me forget about some of the broken dialogues. Lick a pig!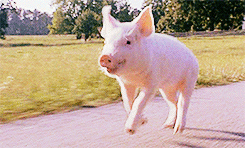 ---
So, after all is said and done – it's a coming of age novel that deals less with hormones and more with bullies, but it picks up the generic theme of standing up for yourself. And it includes a lot of wrestling, superbly written fight scenes that even grip you when you're not a fan of wrestling (I should know, trust me). Some dialogues appear a little broken, and the bully theme is missing it's final conclusion, which brings me to 4 well earned stars.
Disclaimer: I've received a free Advanced Reader's Copy and are leaving this review voluntarily.