Boyfriend by Sarina Bowen

My rating: 5 of 5 stars

This was SOOOOO ROMANTIC!!!




Weston (aka Westie) is a great guy: Abbi will certainly attest to that! She needs a buffer "fake boyfriend" to take to Thanksgiving dinner with her family, and Weston is more than happy to have an excuse to avoid his own unhappy home situation. His parents' bitter divorce has soured him on commitment. He is strictly only up for a "one then done" kind of hookup – that is, until he "rents himself out" as a fake boyfriend to Abbi. Their attraction for one another is off the charts!




I loved Abbi and Weston's raucous sing-along with the Avvett Brothers. I thoroughly enjoyed the snappy, bantering dialogue between Abbi and Weston, and how comfortable they were with one another. Abbi attributes this to Weston being "such a decent gentleman" and Weston finds that he really looks forward to spending time with his new "friend" Abbi.




Before he and Abbi head into her family's Thanksgiving celebration, Weston lets it be known that he would love to get horizontal with Abbi later in the evening, and since she's been harbouring a monumental crush on this Varsity hockey star, Abbi is sending those signals right back at him!




On Thanksgiving, Weston plays the role of the perfect boyfriend and wins over Abbi's stepfather – her only living relative. But once he meets Abbi's revolting stepbrother, Price, Weston realizes that he can't have a fling with Abbi: she needs his protection, not his seduction. Price is an egomaniacal predator and a bully who enjoys intimidating and forcing his attentions on every woman unfortunate enough to be in his vicinity.




Abbi and Weston continue to hang out as "friends" but it doesn't take long for Weston to crack under the burning sexual tension that was regrettably banked on Thanksgiving, but which inevitably roared to life when neither of them could hold out any longer.




I adored the "friends with benefits" relationship that "wasn't really a relationship." They really made such a cute couple! Alas, time was not on their side: Abbi was graduating in three months and hoped to find a good job in New York or Boston. Weston was still in denial about his "non-relationship" with Abbi. After a while, you really begin to worry that these two stubborn lovers will never admit their off the charts feelings for one another.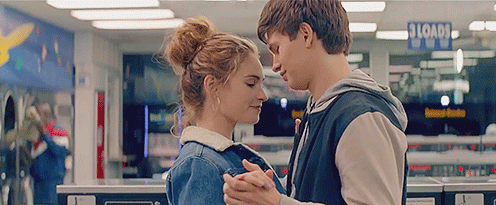 What a great read this was! I had a smile on my face almost the entire time that I read Sarina Bowen's latest sizzling hot new adult novel, Boyfriend. All the stars for this totally "aww-worthy" story of young, deluded love needing a major wake up call. Highly, highly recommended – and just what the doctor ordered, but no spoilers here….!

My thanks to the author, publisher and publicist for an ARC of this extremely enjoyable novel in exchange for an honest review. It was my pleasure!