Choosing between Death and death isn't really a hard choice, right? So when Cal is shot, he can either stay dead – or start working as Death's PR specialist.
I have a long standing love for Death as a protagonist in books, as an avid reader of Terry Pratchett's books. (Which also means it saddens me that this particular Death has no white skull and doesn't SPEAK THE PROPER WAY.)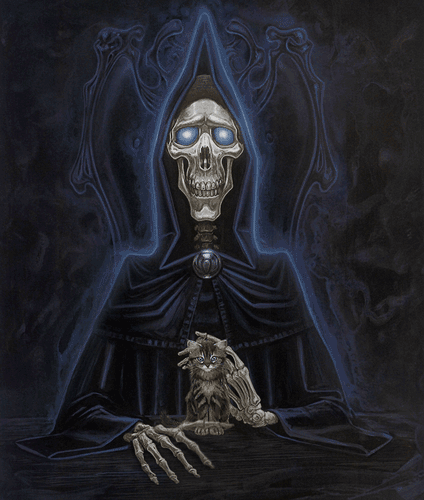 Urban Fantasy with humour is a dangerous genre. Dangerous because there is a small line between being witty and sarcastic and humorous – and overdoing it. Of course, Pratchett was Fantasy without Urban, but he was a master of walking this line.
The comparison with Pratchett is dangerous, too, beloved that he is. I think Stone goes this way explicitly – just take a look at the author's picture in the end of the book, with that fancy hat that is very reminiscent to Sir Terry.
Then again, this book is rather light on the Urban as well. Most of it takes place Elsewhere, the magical realm somehow connected to our world where all the immortals and magicals live. But there is Death's chauffeur driving a Rolls Royce Phantom, so it's an alternate world incorporating our modern world, hence Urban is the tag I'm going with.
You would expect a book containing characters such as Death and his (surprisingly fierce) wife Life to be a tad more philosophical than it actually is. I blame that on the point of view – this is a first person narrative from Cal Thorpe's POV, and he was a marketing specialist when he was alive, focused on career success, not on philosophy.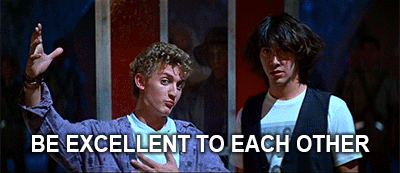 I think this is one of the most obvious differences between Stone and Pratchett – the first person versus Pratchett's all-knowing, philosophical (and sometimes smartass) narrator¹. So the philosophy comes from the people our narrator speaks to.
Other than that, there is really good promise in this book. Elsewhere is a fantastical place we get to discover through Cal's eyes – although there isn't much new in form of concepts (trolls, wraiths, vampires and other anthropomorphic entities like Justice and Mercy all feel kinda familiar), it's blanded well together. And there's the Mystery aspect of the book, giving it a new push.
But Stone also did twist some of the known and gave it an interesting spin. For example, if you stumble about someone in Elsewhere who's dressed extravagantly while simultaneously lacking any sense of fashion, then you've found a vampire! They're absolutely vain, but can't see themselves in a mirror, obviously. Well, I chuckled.
And the Salmon of Knowledge is another example of something Stone hasn't invented (it's really Irish Folklore), but incorporates really well into his tale. Many of the side characters we are going to meet are interestingly written and are pleasant to meet (in their own way).
Yolanda especially is a treasure, and easily my favourite character in the book. I'll bet looking forward to see her again in the next installment in this series!
---
After all is said and done, this book was a funny enough and light read (for a lazy Sunday), and it shows promise for the future of this series. Elsewhere might just become a new Discworld.
---
¹ That, and the missing footnotes.
Disclaimer: I've received a free Advanced Reader's Copy and are leaving this review voluntarily.