A History of Wild Places by Shea Ernshaw

My rating: 4 of 5 stars


Moody, atmospheric, an impenetrable mystery, some truly anxiety-inducing scenes, and a staggering twist! Die-hard horror fans will be "over-the-moon satisfied" with this new release from Shea Ernshaw.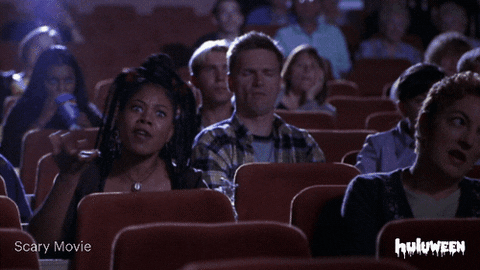 The problem is that I can't tell you very much about this ingeniously preposterous plot without giving everything away. Most certainly the psychic element grabbed my interest and kept me riveted until … Oie, I can't tell you that!




Pastoral was a veritable Shangri-la right up until…. well…. that's another comment that would have had to be redacted by the FBI or the Ruthless Powers That Be in Pastoral. Rats! Foiled again!




Everyone in Pastoral was ruled by FEAR – it informed every decision they made. They were so terrified of the outside world, that any newcomers would….
(BIG SIGH!) that's another "mum's the word" spoiler alert secret….




Suffice it to say that, just after the half-way point, I had to skim over some very large portions of this book because things got pretty horribly graphic, very fast, and I got SO VERY ANXIOUS that I had to power off my e-reader and run to the gym to calm down. I ultimately decided to skim over what I couldn't endure and I just flipped the pages over quickly on THAT AWFUL SCENE. I did not even pretend to read it because I WAS SO FREAKED OUT JUST THINKING ABOUT WHAT WAS HAPPENING TO THOSE POOR CHARACTERS.



On a lighter note – THANKFULLY! – the last chapter tied up a lot of loose ends quite neatly, but I wasn't completely happy with the ending because it made no sense for certain Unnameable Characters to return to the scene of the crime, because, for all they knew, they could have been the next victims of a SIMILARLY AWFUL SCENE THAT I COULD NOT ENDURE READING ABOUT EARLIER ON IN THE NOVEL! I was getting the jitters all over again!

Likewise, in those final chapters, some of the Unnameable Characters' decisions to hide the truth of what was happening in Pastoral also made little or no sense to me. A certain Unnameable Mad Person (or Persons) was doing Unmentionable Things to Numerous Hapless Residents of that Hellish Rural Idyll. I would at least have sent in a SWAT team – or a therapist! All those poor deluded residents were going to need a ton of counseling at the very least! (But, seriously, my preference? TWO SWAT TEAMS!)




I have to admit that when I hit that major twist, the above-mentioned word "PREPOSTEROUS" fairly exploded from my lips! I haven't felt this flabbergasted since I got to that horrendously heartbreaking twist in The Last House on Needless Street




Did I enjoy this one? Yes, quite a lot, despite THAT AWFUL SCENE THAT I ALMOST LOST MY LUNCH OVER AND FORCED ME TO RUN SCREAMING TO THE GYM to help lower my blood pressure. (Big shudder just remembering that sick feeling in my poor tummy! And to think I used to be able to read Stephen King without batting an eye in my younger days!)




Suffice it to say that I put a bottle of rosé wine in my fridge before I left for the gym, because for sure I would need it when I came home and finished the rest of the book and wrote this review.

I'm rating this one a 4 out of 5 Stars simply because I could not put this one down, until I absolutely had to, because I didn't want to start screaming and running hell for leather from my unit and alarm all of my neighbours!! (Okay, seriously now: this novel isn't scary as much as it is dark, suspenseful and horrifyingly graphic. Very much in the vein of The Walking Dead "gross-me-out antics" – for me, anyway!) Will I seek out more books by this author: NOT ON MY LIFE!!!!




I would like to give my thanks to the author, publisher and NetGalley for an ARC of this hair-raising novel in exchange for an honest review.
(Expected release date: December 7, 2021.)



View all my reviews