Cal Thorpe is back! Or at least the fleshy part of him, because Death lost his soul in the previous book. And he (Death, that is) has a glorious idea to fix it: playing poker with a bunch of interesting people for the temporary use of another soul.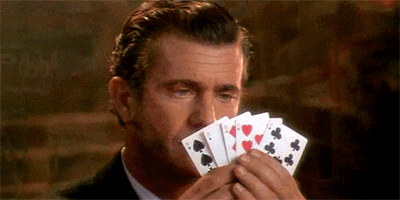 Considering how bad Cal is playing, he's either very lucky – or Al Capone is losing on purpose. (Yes, that Al – I told you the other players were interesting people, didn't I?) Which means he gets to use the soul of a notorious gangster for a month. Which also means that said gangster is driving along in Cal's head. What more could you wish for?
Well, Cal obviously would be more happy with his own soul, of course, but let's not talk about the poor schmuck. Like E. G. Stone once said, she just imagined bad situations she could throw him into, and she stands by that. For readers like you and me, this is the kind of stuff that legends are made of! Although Cal is clearly more on the road to becoming infamous than famous. But hey, he's in marketing, and the only bad news are no news, right?
Talking about bad news, Yolanda's presence will once more be sparingly. But that doesn't matter, because we now have aggravating Agravane as an audacious (and also alliterative) accomplice. He's probably looking handsome, but his personality has been described as an angry cloud to me.
(Totally related good news: I've heard through the grapevine that Yolanda will be getting her own book.)
So, what do we have? An angry cloud + a grumpy marketing specialist + one of the most famous mobsters in history = snark galore! I love it. 💕
Of course, there's also the banshee, the fetch, the redcap – and a certain djinn spoking the fires of desire. Oh, yeah, and another cousin of death, this one even more feared than death itself: the taxman.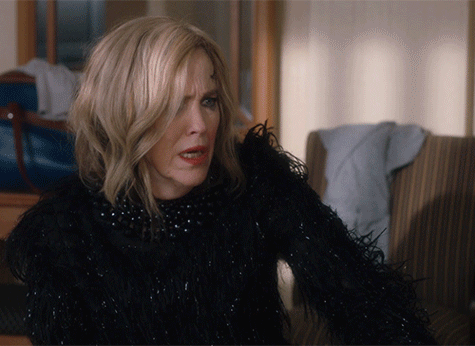 I'm willing to cite Deadpool here – this story might look to you like a story about supernatural beings and food and bad stuff, but it's really a romance deep down. Or maybe one and a half.
---
In the end, the On Behalf of Death series continues to entertain all lovers of quirky fantasy. If you enjoyed the first two, you should totally get this one. Enjoy it while avoiding your taxes!
You might also enjoy reading the interview with author E. G. Stone.
Disclaimer: I've received a free Advanced Reader's Copy and are leaving this review voluntarily.