Waylaid by Sarina Bowen

My rating: 5 of 5 stars


RICKIE IS CHEEKIE, SASSY, FULL OF LIFE, BOLD AS BRASS – AND POTENTLY IRRESISTIBLE!



Life is never dull when Rickie is around: popular, devilishly handsome Rickie usually gets what he wants. And prickly, control-freak Daphne Shipley is all Rickie can think about while he works alongside Dylan on the Shipley farm this summer. But every time he walks into a room, she walks out. What gives? What could he possibly have done to alienate the beautiful Daphne?




Rickie can't remember the year of his life before his accident almost three years ago, and Daphne Shipley can't understand why he ghosted her after their brief time together.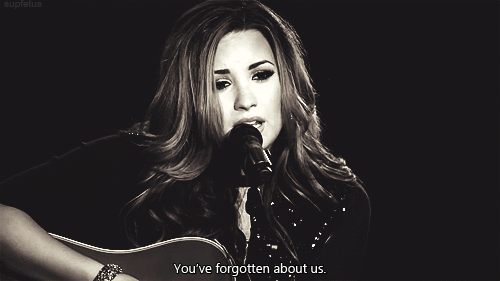 Rickie is suffering from PTSD: he won't allow anyone into his bedroom and he hasn't hooked up with someone in over two years. Something has dimmed his passion and zest for life. He can't allow anyone into his bedroom (his inner sanctum) – that is, until he meets Dylan's high maintenance twin sister, Daphne. Rickie immediately has a strong sense of "recognition" but he can't place when they first met.

Rickie is seeing a therapist to help resolve his memory issues. Those psychotherapy sessions were fascinating, and the banter between Rickie and his therapist, Lenore, was so entertaining! What a guy – brains and brawn, and tattooed to boot! How could straight-laced, good girl Daphne ever hope to resist him!?!?!

Daphne may have been badly burned in her last relationship, and Rickie may not be able to explain his aversion to close physical contact, but all their reservations fly out the window when their attraction to one another combusts and their barriers are finally torn down.
Ironically, these two star-crossed lovers share the same Nemesis – the same depraved enemy who had the power to smash their careers and destroy their happiness. Those last few chapters were tense and action-packed. Rickie's memory is finally triggered and all hell breaks loose when he finally remembers who and what caused his past trauma. That was a totally heartbreaking scene – as was Daphne's own personal epiphany.

I highly, highly recommend this incredibly steamy novel – full of non-stop action and humour! All the stars!
(My thanks to the author, publisher and publicist for an advanced copy of this book in exchange for an honest review.)

RELEASE DATE: JULY 20/21

VENDORS

Amazon: https://geni.us/AmazonWaylaid
Apple: https://geni.us/AppleWaylaid
Kobo: https://geni.us/KoboWaylaid
Nook: https://geni.us/NookWaylaid
Google: Coming soon!
Audio: Coming Soon!

Amazon | Apple | Kobo | Nook

View all my reviews