It's like a film noir, in watercolor. If Raymond Chandler was still alive, he would dig this.
In the world of Blacksad, we're entering the golden age of hardboiled detectives, the age that was depicted in classics of the Film Noir genre. Think Maltese Falcon or Philip Marlowe.
The slight twist here is that this world is inhabitated not by humans, but by anthropomorphised animals. Blacksad himself is the feline star of this series, and he's not a nice kitty. He's as hardboiled a detective as they get.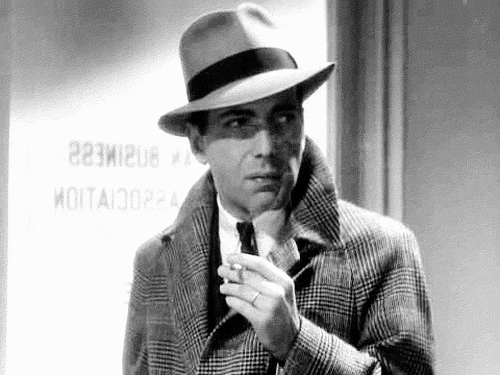 What Canalez does here is more than just reinventing the Noir genre. He's also bringing in topics which the film never touched, like racism.
Blacksad himself sometimes falls prey to racism in this world, because his fur is partly white, partly black. And you might have guessed it, the color of the fur is what this racism is about. There is a whole Arctic society that is like the Ku Klux Klan.
Reptiles are a whole different thing, though. No one likes the reptiles, no one trusts them. Because they're really cold blooded.
The first story is about Blacksad being questioned by the police about the death of his former lover. As you might imagine, the feline private eye decides to take the case in his own paws.
---
This is no comic. It's a really serious Graphic Novel touching mature topics, but it's also a treasure trove of Noir gems. Really would like to see this on the big screen.
If you like Graphic Novels, you should read this. If you don't care about Graphic Novels but you're a fan of Raymond Chandler and Co, you should also give this a try. You might just end up liking it immensely.